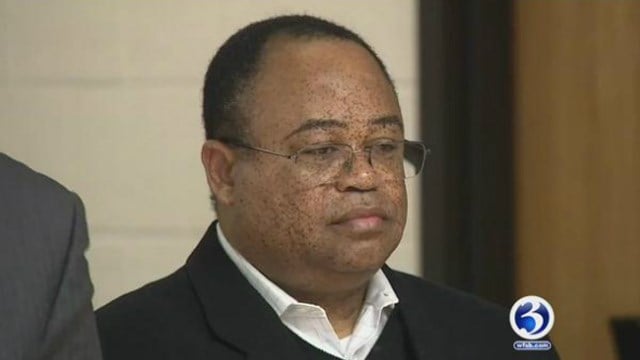 Honore Kombo during a previous court appearance. (WFSB file photo)
SEYMOUR, CT (WFSB) -
A priest in Seymour is scheduled to face a judge on Wednesday after being accused of taking thousands of dollars from his parish.
Fr. Honore Kombo is due in court in Seymour.
Police say he embezzled more than $20,000 from St. Augustine Church. The money had been left to the church by parishioner who passed away.
According to court documents, Kombo eventually told investigators that he took $27,000 for projects in his home, the Congo. He said his plan was to provide loans to the African country.
Police said they began investigating Komba after receiving a complaint last April.
He was arrested in February.
Kombo was charged with first-degree larceny.
Copyright 2016 WFSB (Meredith Corporation). All rights reserved.