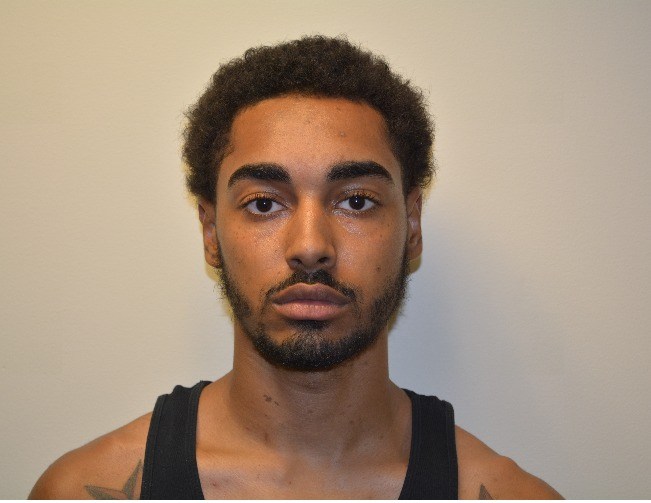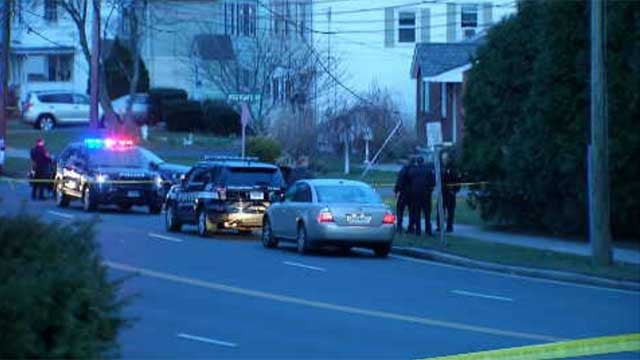 Multiple police cars were seen in the area at about 7 p.m, and the road was closed between Westgate Street and Vine Hill Road. (WFSB)
WEST HARTFORD, CT (WFSB) -
West Hartford Police arrested three people after a brief disturbance in the area of New Britain Ave. and Westgate Street Wednesday night.
According to police, officers were called to the scene after a report of a disturbance with one suspect allegedly possessing a handgun.When officers arrived, the suspect fled to a nearby home.
Police established a perimeter and additional officers were called in to assist. During the incident, one suspect, later identified as Malachi Ford jumped from a window in an attempt to escape from police.
Ford and two other juveniles were taken into custody after hours of negotiating.
Police arrested Ford, 18 of West Hartford and the two juveniles. Ford was charged with second-degree breach of peace, interfering with an officer, and risk of injury. The two juveniles were arrested for breach of peace, interfering with an officer and brandishing a facsimile firearm. They were issued summonses and released to their parents.
Copyright 2016 WFSB (Meredith Corporation). All rights reserved.