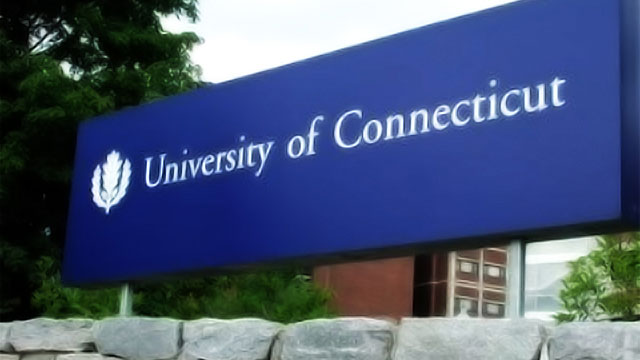 University of Connecticut (WFSB file photo)
STORRS, CT (AP) -
The University of Connecticut's basketball arena will get a new $10 million roof this summer.
The school's Board of Trustees approved the project Wednesday.
The dome has an unusual roof, made up of metal triangular panels wrapped in fabric.
The fabric inside the Gampel Pavilion has begun to deteriorate, tear and flake off.
The project will require lowering the panels to the floor one at a time and rewrapping them.
Laura Cruickshank, the school's chief architect and master planner, says officials understand they are under pressure to get the project done before the start of the 2016-17 basketball season in October.
She says the new roof should last another 15 years. The arena was built in 1990 at a price of $28 million.
Copyright 2016 The Associated Press. All rights reserved. This material may not be published, broadcast, rewritten or redistributed.