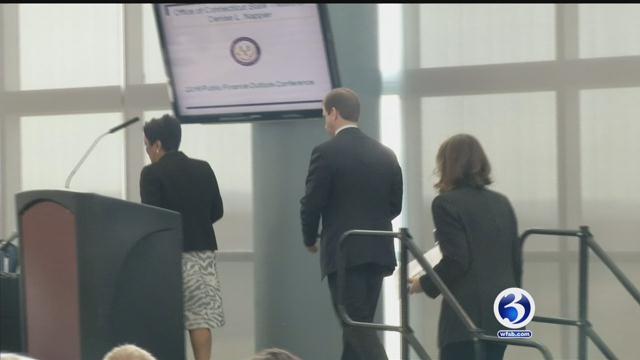 Mayors of Connecticut's three largest cities discussed their budgets. (WFSB)
HARTFORD, CT (WFSB) -
Mayors of Connecticut's three largest cities gathered on Thursday morning to talk about dealing with big budget cuts.
Bridgeport Mayor Joe Ganim, New Haven Mayor Toni Harp and Hartford Mayor Luke Bronin joined in a panel discussion hosted by the state treasurer.
Bronin said he sees it as another opportunity to make sure everyone knows tough cuts are coming as the capital city deals with a fiscal crisis. He added the three cities have a lot in common.
"Our cities are too small to support the services they provide to the region and the state," Bronin said. "That is one of the fundamental problems."
Bronin will be submitting his budget to city council on April 18th and said it will include painful and substantial cuts.
Copyright 2016 WFSB (Meredith Corporation). All rights reserved.