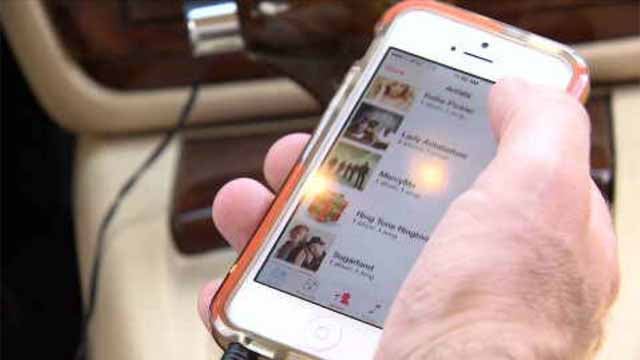 (WFSB file photo)
MERIDEN, CT (WFSB) -
The Meriden Police Department said it will be paying closer attention to distracted driving starting next week.
Police said they're adding extra patrols starting April 4 as part of participation in a Distracted Driving High Visibility Enforcement grant.
The grant runs through April 30. A second wave will run from Aug. 3 through Aug. 16.
"The goal of which is to target suspected locations where distraction as a result of handheld cellphones and other electronic devices leads to crashes," police said in a news release. "The Meriden police will pay special attention to our school areas because of the large number of pedestrian traffic before and after school."
Police said they'll also be watching East Main, West Main and Broad Streets.
They said research has shown that mobile phone use decreases a driver's reaction time to an even by 30 to 50 percent. As a result, a vehicle traveling on a street with a 30 mph speed limit will travel an addition 20 to 30 feet if they are using a mobile device.
The grant is from the National Highway Traffic Safety Administration and was coordinated by the state Department of Transportation.
Copyright 2016 WFSB (Meredith Corporation). All rights reserved.