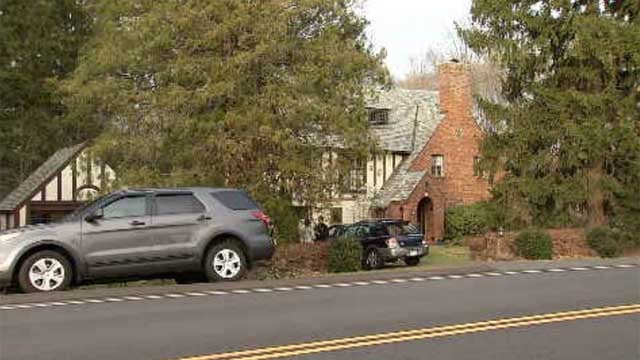 A West Hartford homeowner was assaulted Thursday evening while trying to stop burglar. (WFSB)
WEST HARTFORD, CT (WFSB) -
A West Hartford homeowner was taken to the hospital on Thursday evening after reportedly being assaulted while trying to stop a burglar in his home.
Police said the homeowner heard a noise on the second floor of his home on Bloomfield Avenue, and when he went to check, he was confronted by the burglar and was physically assaulted.
The suspect was able to get away with stolen items. He was described as being between the ages of 30 and 40, about 5 feet 6 inches tall with a stock build. He was driving a hatchback vehicle, possibly a newer model that was clean and well maintained. It was blue with black and yellow and had New York license plates.
Anyone with information should contact West Hartford police at 860-523-5203.
Copyright 2016 WFSB (Meredith Corporation). All rights reserved.