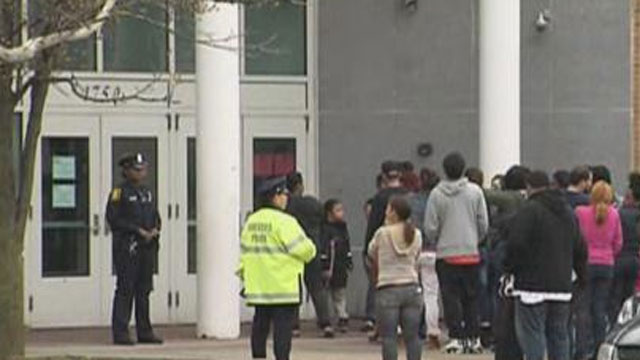 Sand Elementary School was evacuated after "a vague unsubstantiated social media threat," police said. (WFSB photo)
HARTFORD, CT (WFSB) -
Students are back in class after police said a threat was received at the school on Friday morning.
As a precaution, Sand Elementary School was evacuated after "a vague unsubstantiated social media threat" around 11:30 a.m., Hartford Police Deputy Chief Brian J. Foley tweeted.
Hartford police and school security swept the Sand Elementary School "as precautionary measure," Foley tweeted.
The incident remains under investigation.
Police said unrelated to the threat, an outage impacted multiple schools in the city's north end on Friday morning.
The schools affected by the outage are Jumoke Academy at Milner, Achievement First Hartford Academy Middle School and Sand Elementary School.
Copyright 2016 WFSB (Meredith Corporation). All rights reserved.