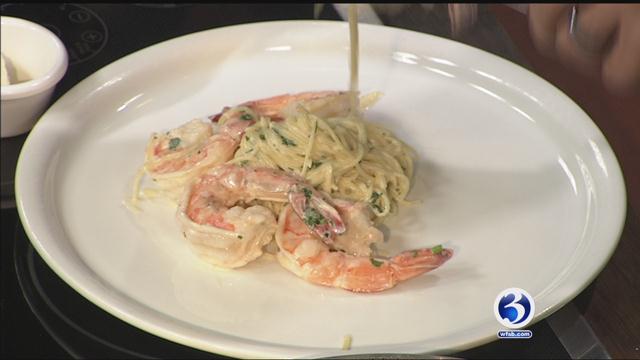 Organizers of the Tastes of the Valley made this dish for Kim and Mike. (WFSB)
SIMSBURY, CT (AP) -
The Rotary Club of Avon-Canton invited residents to try a "taste of the valley" in Simsbury on Saturday night.
The organization is hosting their eighth consecutive year of the Tastes of the Valley fundraiser.
The event will take place at the Tower Ridge Country Club at 140 Nod Road.
They will have events ranging from wine tastings to auctions.
It will run from 7 p.m. to 10 p.m.
Ticket prices start at $50. All profits go to charity.
Copyright 2016 WFSB (Meredith Corporation). All rights reserved.