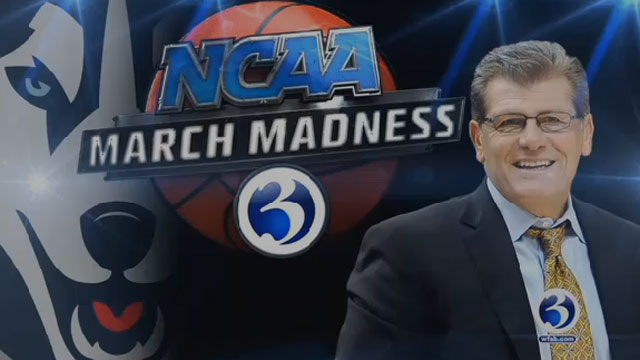 STORRS, CT (AP) -
UConn stars Breanna Stewart and Morgan Tuck say the Huskies are good for women's basketball.
The pair was asked Saturday at the Final Four to weigh in on criticism that their 73-game winning streak, their record-breaking 22-game NCAA Tournament winning streak and 40-plus point margins of victory have turned off casual fans.
Stewart says the Huskies get higher TV ratings than other women's teams and play the game the way it should be played.
"We're growing the game, but people need to continue growing it with us," she said.
Tuck says she believes the criticism stems from the sexism of those who want to demean women's basketball.
"If it were men's basketball or football, or baseball, they wouldn't say it," she said. "I would never think that being great is a bad thing."
UConn women's team will play Oregon State in Final Four at 3 p.m. on Sunday. The game airs on ESPN.
Copyright 2016 The Associated Press. All rights reserved. This material may not be published, broadcast, rewritten or redistributed.