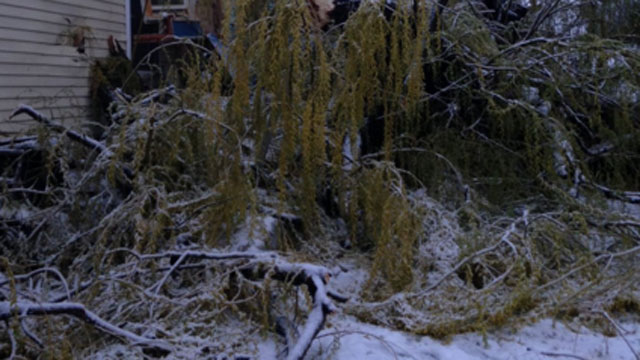 Hartford resident says this Weeping Willow came crashing down on his home on Mansfield Street. (WFSB)
HARTFORD, CT (WFSB) -
Two people were taken to the hospital after a tree hit onto a Hartford home early Sunday morning.
Hartford resident said a Weeping Willow came crashing down on his home.
Two people in the home were rushed to Saint Francis Hospital "for evaluation." The residents said they were "mostly shaken up."
The back of the home on Mansfield sustained sufficient damage.
The high wind gusts are believed to be the cause of the tree coming down on the home.
Copyright 2016 WFSB (Meredith Corporation). All rights reserved.