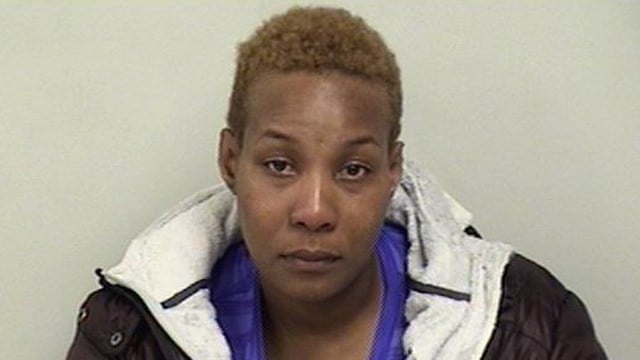 Natalie Bonny. (Westport police photo)
WESTPORT, CT (WFSB) -
A mother whose children were found wandering in Westport is accused of leaving them home alone to go shopping.
Police said 33-year-old Natalie Bonny of Westport was arrested on March 29.
They said they received a call around 8 p.m. on that day about unattended children at two separate locations.
Officers found a 5-year-old at a Walgreens on the Post Road East. The child was being helped by a woman.
They found a 1-year-old with a group of adults in the area of Toyota of Westport at 777 Post Road East.
Police said they determined that the children were siblings. They also learned where they lived on Post Road East.
Bonny was already home by the time police arrived.
She admitted to them that she left the children home alone and took the bus for a shopping trip.
Police said they arrested Bonny and charged her with two counts of risk of injury to a minor.
Her bond was set at $20,000 and given a court date of April 8.
The Department of Children and Families is also investigating the incident.
Copyright 2016 WFSB (Meredith Corporation). All rights reserved.