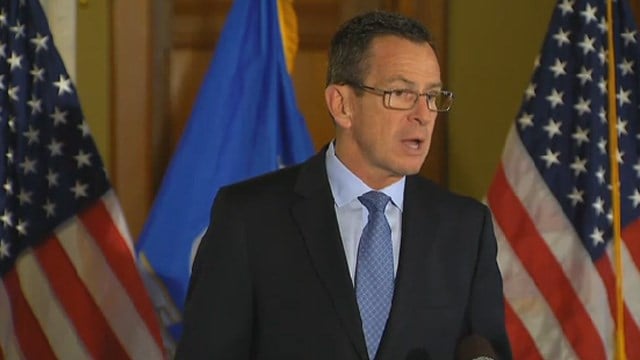 Gov. Dannel Malloy (WFSB file photo)
HARTFORD, CT (WFSB) -
On Wednesday, Gov. Dannel Malloy announced that he has banned non-essential state-funded travel to Mississippi due to a state enactment of discriminatory law.
The ban comes after the state approved a discriminatory law that allows businesses and nonprofit groups to refuse service to people based on their sexual orientation and gender identity.
The travel ban falls under an executive order that was signed last year after Indiana enacted a similar law.
"Government should be in the practice of eliminating discrimination – not embracing it. This law in Mississippi is an active attempt to discriminate against the LGBTQ community. We, as a state, cannot stand for that," Governor Malloy said in a press release. "I am proud of Connecticut's continued advancement of equality for all residents. Our state prides itself on our diversity. We celebrate it. And we are a stronger, better state as a result. This law, however, is simply rooted in backwards thinking and backwards values. That's why we're taking action."
Last month, Malloy also banned state-funded travel to North Carolina.
Copyright 2016 WFSB (Meredith Corporation). All rights reserved.