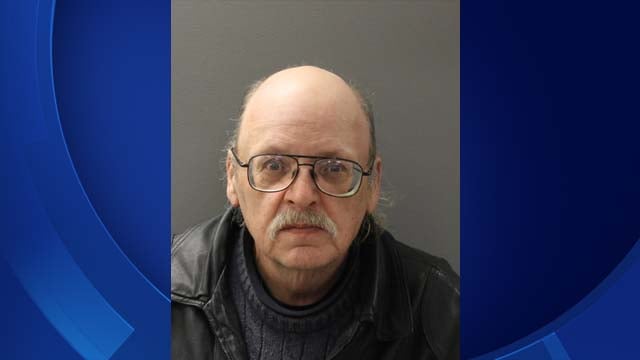 Philip DeMayo Jr. (Hamden Police)
HAMDEN, CT (WFSB) -
Hamden police arrested 67-year-old Philip DeMayo Jr., who is accused of being in possession of child pornography.
Police said in September of 2014 DeMayo Jr. was seen sitting inside his vehicle at the Miller Memorial Library, looking at images of "scantily clad" children on his computer.
Investigators seized his cell phone where they found additional photos depicting child pornography, and later took his computer where they found 1,819 images and movie files that were suspected to contain child pornography.
The information was forwarded to the National Center for Missing and Exploited Children for analysis.
An arrest warrant was approved, and on Tuesday, two Hamden officers saw DeMayo Jr. in a car in the parking lot of 2300 Dixwell Avenue.
He was arrested and charged with first-degree possession of child pornography.
He is expected to appear in court on April 19.
Copyright 2016 WFSB (Meredith Corporation). All rights reserved.