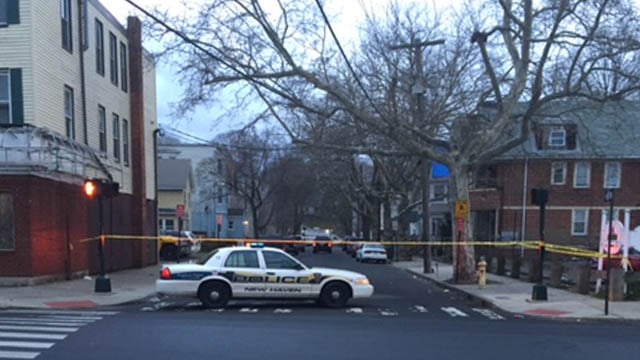 A man was found with a gunshot wound to the back of the head on May Street in New Haven. (WFSB photo)
NEW HAVEN, CT (WFSB) -
Police in New Haven are investigating an early morning homicide on May Street.
According to police, 22-year-old Robert Richardson of State Street was found with a gunshot wound to the back of his head in the area of 26 May St.
Richardson was rushed by an ambulance to Yale-New Haven hospital where he was pronounced dead.
Police said no one has come forward yet with any information on a suspect, but they said there is limited information on a SUV that was seen leaving the area with its headlights off.
Detectives responded to the scene and are now in the process of searching for witnesses and evidence.
Anyone with information is asked to call New Haven police at 203-946-6304. Calls will be kept confidential.
Copyright 2016 WFSB (Meredith Corporation). All rights reserved.