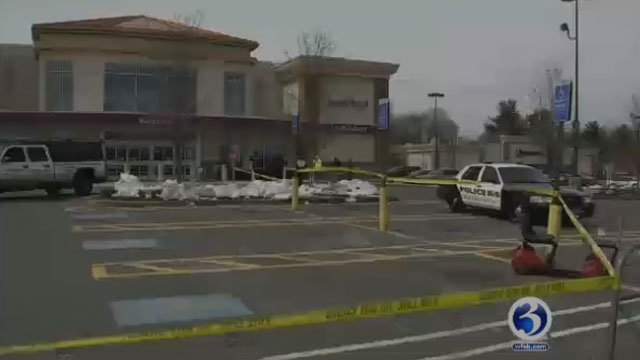 A 55-year-old woman died after being hit by a vehicle in Rocky Hill on Wednesday. (WFSB)
ROCKY HILL, CT (WFSB) -
A Meriden woman died after police said she was struck by a motor vehicle in a shopping plaza in Rocky Hill on Wednesday afternoon.
Police said 55-year-old Sandra Scully was hit by a truck in the parking lot at 80 Town Line Rd., which is the Stop & Shop plaza, around noon.
Scully was hit by a home improvement truck and was dragged toward the back of the truck, police said.
Police said Scully was rushed to a hospital where she died from her injuries on Thursday evening.
The crash is under investigation by the Mid State Traffic Investigation Team.
"This isn't our first incident in this intersection, but it's busy plaza; these aren't uncommon for close calls," Rocky Hill Police Lt. Brian Klett previously told Eyewitness News.
This isn't the first time someone was hit by a car in the area. Four years ago, two people were pinned under a car after a driver was backing out of a parking space in the lot. One of them died.
Police are looking at surveillance video of the crash. They said the truck driver is cooperating. Anyone with any information is asked to call the Rocky Hill Police Department at 860-258-7640.
Copyright 2016 WFSB (Meredith Corporation). All rights reserved.