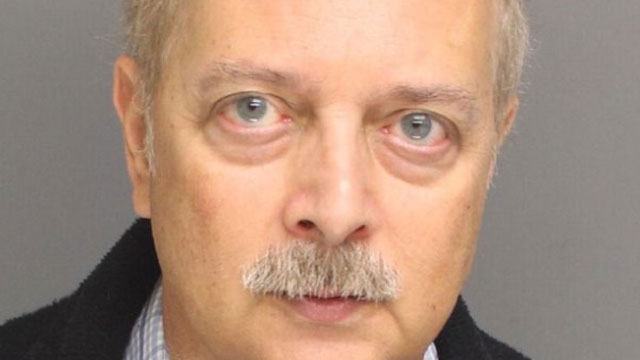 Bridgeport Hospital employee Barry Barkinsky was charged with sexual assault. (Bridgeport Police Department)
BRIDGEPORT, CT (WFSB) -
A former Bridgeport Hospital employee was arrested after authorities said he was charged with sexual assault of four man, who were patients at the hospital.
In January, police started investigating 62-year-old Barry Barkinsky, of Stamford. During their investigation, authorities said they learned that Barkinsky had sexually assaulted four patients and photographed several others.
Barkinsky was charged with four counts of fourth-degree sexual assault and 10 counts of voyeurism.
A hospital spokesperson said Barkinsky is no longer the EMS coordinator at Bridgeport Hospital.
On Friday, Bridgeport Hospital released a statement on the arrest of Barkinsky. They said he "did not have any authority to conduct patient care and we have no record of any treatment at Bridgeport Hospital."
"The hospital had no knowledge of any of the activities alleged in the arrest warrant and, such alleged activity, if proven to be true, is an absolutely inexcusable violation of trust and inconsistent with the values of our organization. The hospital has been and will continue to cooperate fully with the police in this matter," the statement read.
Copyright 2016 WFSB (Meredith Corporation). All rights reserved.