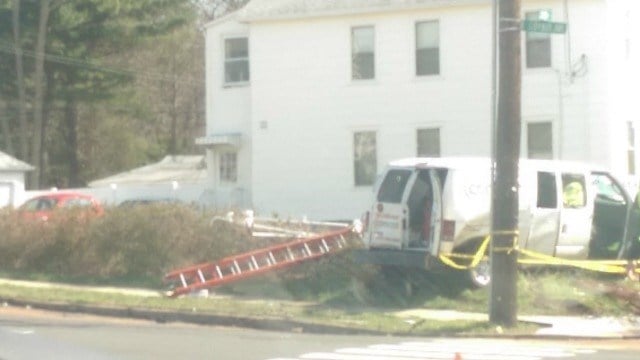 A Comcast truck was involved in a crash Saturday morning. (Eyewitness photo)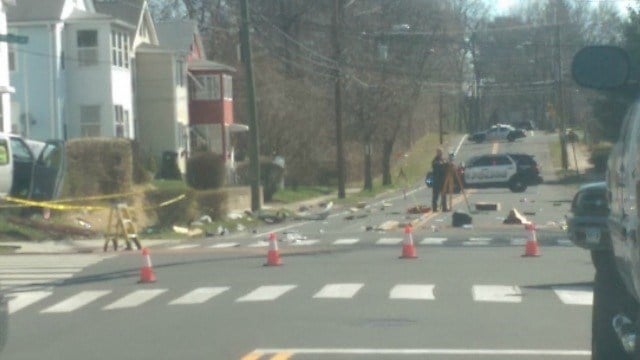 One vehicle drove into a walk light. (Eyewitness photo)
NEW BRITAIN, CT (WFSB) -
New Britain police said a Comcast truck and a car collided Saturday morning.
The accident occurred on the corner of Corbin Ave and Clinton St are 8:45 a.m.
One of the vehicles drove into a crosswalk signal. Police are assisting with traffic at the scene.
Police said one of the drivers involved was brought to an area hospital for minor injuries.
It is unclear what caused the accident.
Copyright 2016 WFSB (Meredith Corporation). All rights reserved.