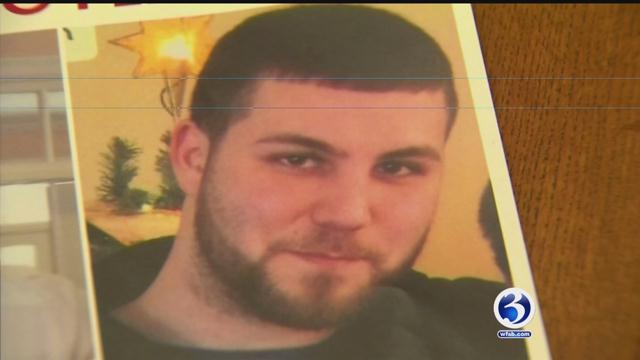 Scott Basile. (Family photo)
WFSB -
The Wolcott Police Department closed the missing person case on Scott Basile Saturday afternoon after he was found and arrested by Fort Lee New Jersey Police, according to a Wolcott Police.
Basile was suspected of arson in Waterbury, but according to family, Basile disappeared in January 2015 after telling family he was running errands.
Following his disappearance, Basile was caught on surveillance camera at a Norwich Stop and Shop withdrawing money the next day.
In January, Basile reported to be "partying" with two men he met in Stamford. They brought him to a train station at his request. He was reported missing by family later in the day.
The next day, Basile's car found crashed into a utility pole in Stamford; eyewitnesses said he was not the driver.
Basile was issued a summons to a New York court after he crashed into a utility pole and failed to appear.
Police held a news conference, and announced that they believed Basile is "intentionally missing" and that he's wanted for the Waterbury arson.
New Jersey police arrested Basile for hindering and false information concerning his identity. Fort Lee police said he was identifying himself as "Bruce Wayne", "Christopher Reeves," and others.
?
Copyright 2016 WFSB (Meredith Corporation). All rights reserved.