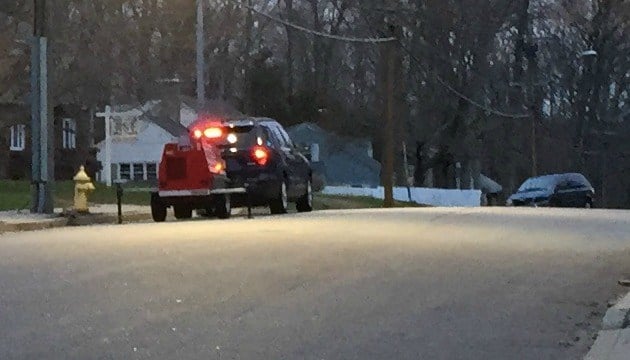 A motorcyclist was injured after his vehicle collided with a minivan in Willimantic. (WFSB)
HARTFORD, CT (WFSB) -
A motorcyclist was recovering on Sunday from serious injuries after a motorcycle crash in Willimantic on Saturday afternoon.
Officers were called to a motor vehicle crash involving a mini-van and a motorcycle on Mansfield Avenue around 4:30 p.m.
A section of Mansfield Avenue was closed for more than four hours as police reconstructed the crash.
The unidentified motorcyclist was transported to Windham Hospital, then to Hartford Hospital with serious, but non-life-threatening injuries, police said.
Police said the driver of the van, whose name was not released by police, reported no injuries and was cooperating with authorities.
Willimantic Police Department Accident Reconstruction Team is investigating the cause of the crash.
"At this time anyone who may have witnessed the crash is being asked to contact the Willimantic Police Department. We are looking at speed and several other factors as a possible contributing factor to this crash," Corporal Stanley Parizo, Jr said in a release on Saturday.
Copyright 2016 WFSB (Meredith Corporation). All rights reserved.