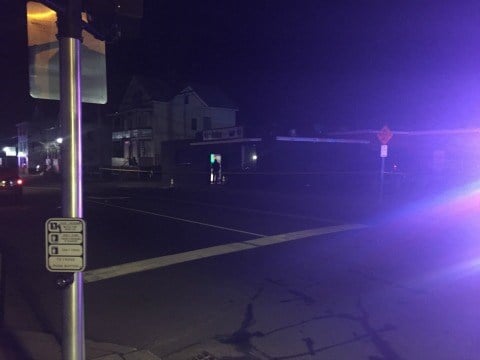 Meriden Bar Shooting
HARTFORD, CT (WFSB) -
Meriden police are still searching for a suspect who put three people in the hospital after a bar shooting early Sunday morning.
Police said they heard gunfire on Lewis Ave and responded immediately to a situation at Noiise Sports Bar on 149 Lewis Ave. They said it appeared that the person who fired the shots fled the scene.
Neighbors tell Channel 3 that they are shocked by the news, but not surprised.
"That bar is nothing but trouble," said Lizzie, a neighbor who asked to remain anonymous. Lizzie has lived in the neighborhood near the bar for nearly 30 years, "a lot of fights break out," she said.
On the morning of the fight, Lizzie said she awoke to the sound of what she described as glass breaking. By the time she got outside, she said she saw police and ambulance outside the bar where two men and one woman had been shot.
Neighbors tell Channel 3 that they are concerned about the children in the neighborhood as well as the students who attend the nearby Our Lady of Mount Carmel School. Channel 3 Eyewitness News tried to contact the bar's owners, but the business is closed.
Phone calls to the bar remain unanswered.
Copyright 2016 WFSB (Meredith Corporation). All rights reserved.