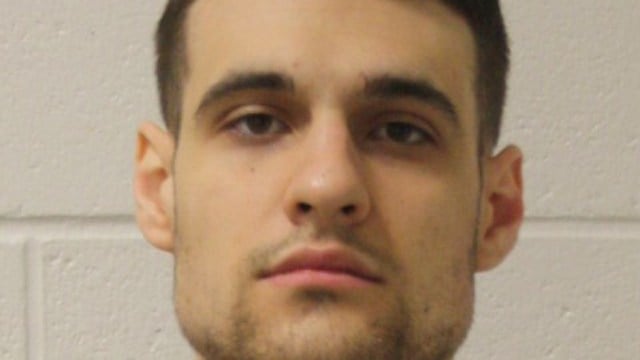 Taylor Sapiente. (Branford police photo)
BRANFORD, CT (WFSB) -
A man in Branford is facing drug charges after police said he called them to report a burglary.
They said Taylor Sapiente, 22, called officers just after 8:30 p.m. on Saturday.
He sought to report a burglary at his East Main Street apartment.
When investigators arrived, they said they smelled the overwhelming scent of marijuana.
Sapiente was detained by police while officers applied for a search and seizure warrant.
"As a result of the execution of the search warrant, officers and detectives seized marijuana, hallucinogenic mushrooms, hash oil, drug paraphernalia, a crystal substance believed to be methamphetamine and $3,900 in cash." said Sgt. Philip Ramey in a news release.
Sapiente was charged with sale or possession of narcotics with intent to sell, sale or possession of marijuana, operating a drug factory and possession of drug paraphernalia.
He was held on a $50,000 and set to face a judge on Monday in New Haven.
Copyright 2016 WFSB (Meredith Corporation). All rights reserved.