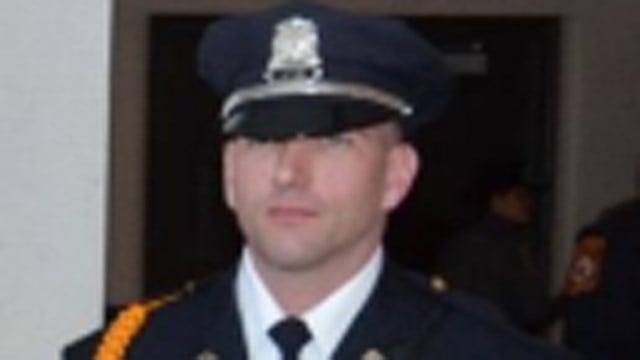 PFC Scot Knablin. (Milford police photo)
MILFORD, CT (WFSB) -
A Milford police officer is being credited with saving the life of a person last week.
Police said PFC Scot Knablin was called to a home on Yale Avenue on April 6.
An unresponsive person was at the scene and said to not have a pulse.
Police said Knablin quickly assessed the situation and began CPR on the patient.
The person eventually woke up gasping for air.
The fire department arrived a short time later and continued further medical treatment.
Police said the patient was transported to the emergency room in stable condition.
Neither information about what caused the person to become unresponsive nor the person's identity was not released.
The Milford Police Department said it sought to recognize Knablin for this life-saving efforts.
Copyright 2016 WFSB (Meredith Corporation). All rights reserved.