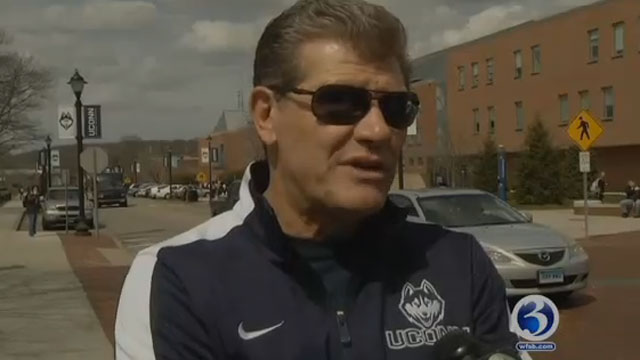 UConn's Geno Auriemma received a call from the president on Monday. (WFSB)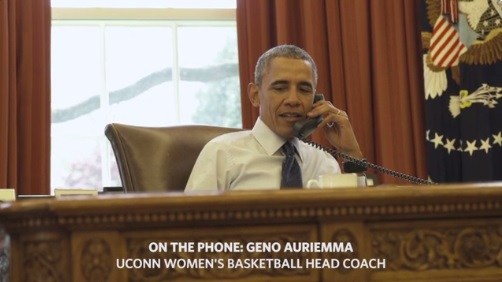 President Barack Obama on the phone with UConn Coach Geno Auriemma. (White House photo)
STORRS, CT (WFSB) -
President Barack Obama called the University of Connecticut Women's Head Coach Geno Auriemma on Monday to congratulate him and his team on their NCAA national championship.
The White House went on to post video of the President's conversation with Auriemma.
During the phone call Obama said he "looks forward to seeing all the seniors and Breanna again". Auriemma responded saying the President had been their "good luck" charm.
The UConn Women's Team was invited again to the White House to celebrate their latest national title. The Huskies will go back to the White House this year for the fourth year in a row.
The president told Auriemma that "this win was the culmination of an impressive, undefeated year for the team, and he looks forward to welcoming the Huskies back."
Copyright 2016 WFSB (Meredith Corporation). All rights reserved.