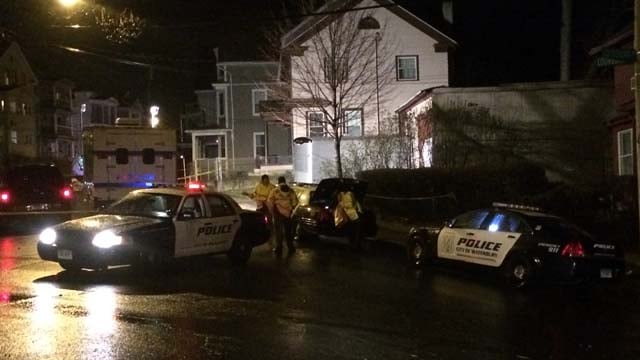 A man was shot and killed in Waterbury on Monday evening. (WFSB)
WATERBURY, CT (WFSB) -
A man was shot and killed in Waterbury on Monday night, police said.
After responding to a complaint about shots having been fire, officers found a man dead in the driveway of 48 Lounsbury St. at around 6 p.m.
Police were at the address for most of the night on Monday, continuing their investigation. A Nissan Maxima with a damaged suspension was seen inside the area blocked off with crime tape. It is unclear if that vehicle is connected to the shooting.
Eyewitnesses said they saw two groups of men who had gotten into a verbal exchange on the street before one person reportedly pulled out a gun and started firing. Eyewitnesses said this happened in broad daylight and there were children playing in the street right before it happened.
The shooting happened less than four miles away from a homicide that happened on Saturday morning.
Police have not said if the two crimes are connected.
No further details were released by police.
Copyright 2016 WFSB (Meredith Corporation). All rights reserved.