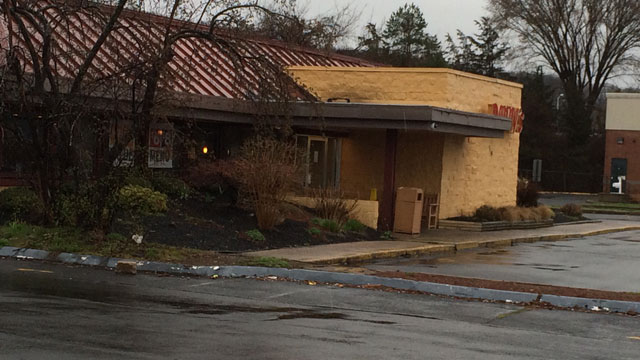 The Denny's on Queen Street was closed on Tuesday after a fire. (WFSB)
SOUTHINGTON, CT (WFSB) -
The Denny's in Southington was evacuated on Tuesday morning after a gas leak and fire inside the building.
Dispatch received an emergency call about a fire at the restaurant on Queen Street at 8 a.m.
Fire officials said a piece of equipment separated and caused a gas leak. That leak caused a fire and customers and employees evacuated the building.
The fire was knocked down after firefighters shut off the gas line.
There were no reported injuries.
Fire officials said there was minor damage to the building
Employees at Denny's said the restaurant was closed on Tuesday morning for maintenance. They said the restaurant will reopen on Tuesday afternoon.
Copyright 2016 WFSB (Meredith Corporation). All rights reserved.