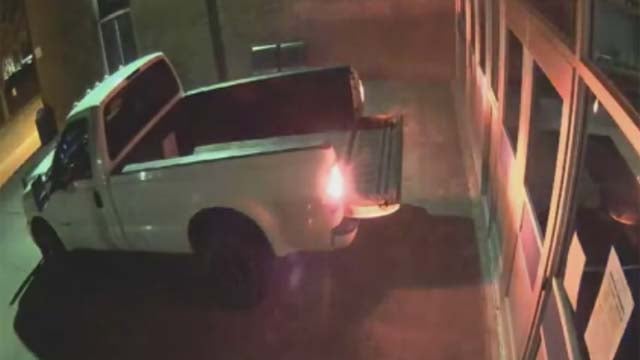 The video shows a white truck backing up in front of the entrance of the Morgan School. (Clinton Police Facebook)
CLINTON, CT (WFSB) -
Police in Clinton are looking for the public's help in identifying the driver of a truck that caused damage in front of a school.
Police posted surveillance video on its Facebook page on Tuesday.
The video shows a white truck backing up in front of the entrance of the Morgan School.
The truck then speeds away, leaving tire marks on the pavement.
The date shown on the video is April 8.
Anyone with information should contact Clinton police on its Facebook page or email Detective Bryan Pellegrini at bpellegrini@clintonct.org.
Copyright 2016 WFSB (Meredith Corporation). All rights reserved.