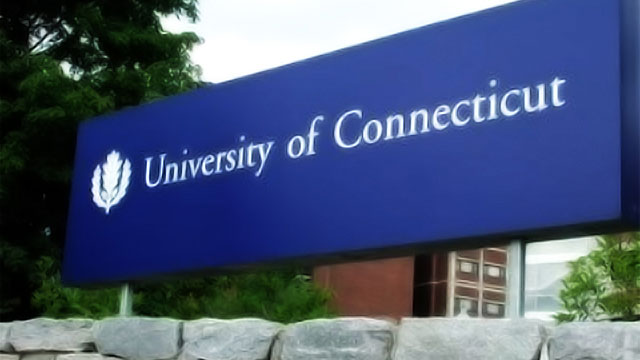 University of Connecticut (WFSB file photo)
STORRS, CT (AP) -
UConn students, already facing a tuition hike, won't be seeing an increase next year in their room, board or other mandatory university fees.
Susan Herbst, the school's president, says she has decided to recommend that the school's Board of Trustees keep the mandatory fees at current levels through the 2016-17 school year.
Undergraduates pay $3,330 per semester for housing and up to $2,888 in dining fees. There also is a $957 per semester general university fee.
The school says some fees associated with specific courses, such as lab fees, may be going up.
The board in December approved a tuition hike of more than 30 percent over the next four years, which will bring tuition for in-state students from $10,524 to $13,799 in the 2019-2020 school year.
Copyright 2016 The Associated Press. All rights reserved. This material may not be published, broadcast, rewritten or redistributed.