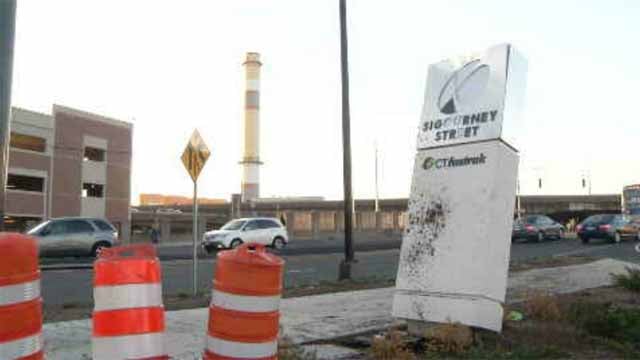 Wednesday morning crash in Hartford is expected to cause delays during rush hour. (WFSB)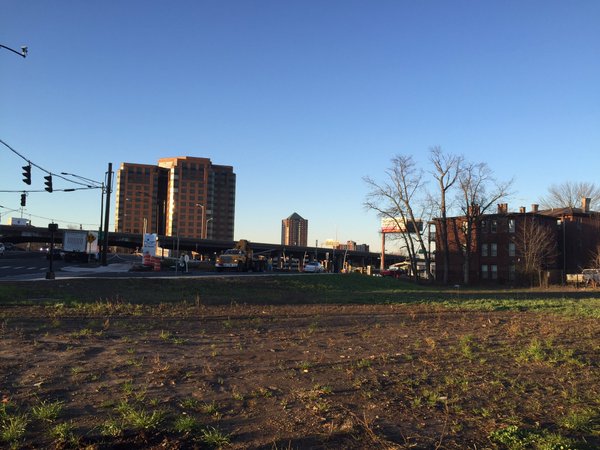 Crews work to make repairs to damaged traffic signals along Sigourney Street in Hartford. (WFSB photo)
HARTFORD, CT (WFSB) -
Hartford police said a crash that happened just before 1 a.m. on Wednesday at the intersection of Sigourney and Hawthorn streets is expected to impact the rush hour commute.
Officers said they initially received calls from residents nearby reporting hearing gunshots, but police said no shots were actually fired. Security video from nearby Aetna showed a vehicle driving reckless through the area, which could have been the noise heard.
Officers found significant property damage on a newly installed traffic island at the intersection. In all, two street signs, two overhead lamp posts, a crosswalk signal, a traffic control box and a CT Fastrak sign were all struck.
The damaged knocked out service traffic and crosswalk signals along Sigourney Street, near the I-84 on and off ramps and Hawthorn. Police brought in officers to assist with traffic details in the busy area and stop signs were posted at all intersections. Officers are expected to help with traffic flow during the evening commute.
It could be several days before crews are able to re-wire the traffic box and get the signals working again. Drivers should expect some extra delays in the area.
Police said the driver of the car has been taken in to custody and they are still investigating the incident. It is not clear if that person will face any charges.
To follow traffic updates in your area, click here.
Copyright 2016 WFSB (Meredith Corporation). All rights reserved.