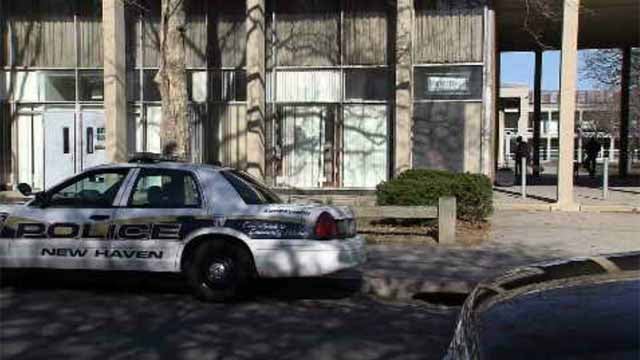 Police said the student reportedly threatened to bring a gun to the New Lite School, which is located on Wooster Place. (WFSB)
NEW HAVEN, CT (WFSB) -
New Haven police are looking for a student who reportedly brought a gun to school on Wednesday afternoon.
Police said the student reportedly threatened to bring a gun to the New Lite School, which is located on Wooster Place. A lockdown was put in place but has since been lifted.
A fight reportedly happened just before 1 p.m. at the school, and after it broke up a student involved left the school.
A school security guard told school officials that same student returned to the school and was armed with a handgun.
The student made it onto school grounds, but not inside the building.
Officers are still searching for the student in question.
Police stayed at the school through dismissal.
Copyright 2016 WFSB (Meredith Corporation). All rights reserved.