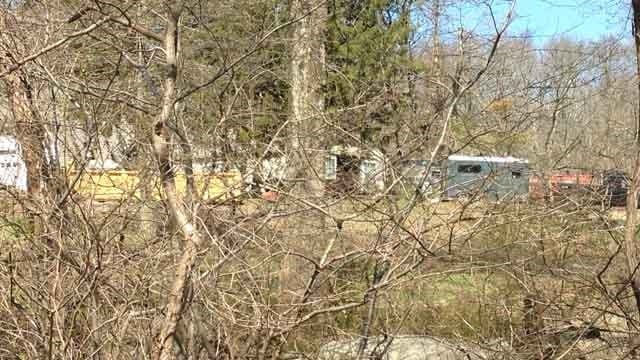 Alleged animal neglect reported at Lyme farm (WFSB)
LYME, CT (WFSB) -
A farm in Lyme is under investigation after a case of alleged animal neglect surfaced this week.
The Connecticut Department of Agriculture said it received a complaint about alleged neglect at Grassy Hill Farm in Lyme, on Tuesday, April 12.
State animal control officers from the department went to the farm on Tuesday and found about 18 horses, along with several goats and sheep, in various stages of malnourishment and neglect.
Officials said the owner was ordered to provide food and water for the animals, which was done under supervision, as well as contact a veterinarian to evaluate the animals and provide necessary medical treatment.
Officers and a veterinarian returned to the farm on Wednesday, and the animals are being monitored as the investigation continues.
The Department of Agriculture will have someone go to the farm every day to check on the animals.
Copyright 2016 WFSB (Meredith Corporation). All rights reserved.