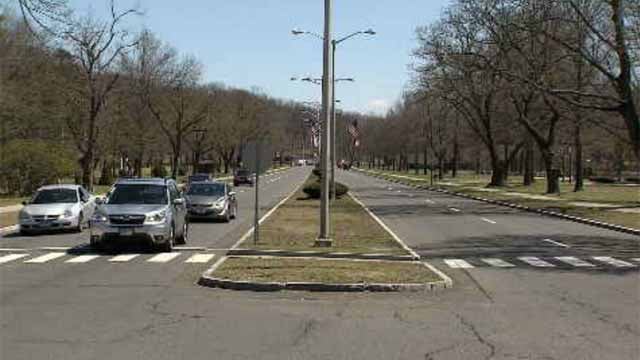 A contractor for the city of Bristol painted white lines down Memorial Boulevard without the city's approval. (WFSB)
BRISTOL, CT (WFSB) -
A contractor for the city of Bristol painted white lines down Memorial Boulevard without the city's approval.
The city was planning on repainting the lines, but it was supposed to be later in the summer when they switch the roadway from four lanes to two, to add bike lanes.
The old lines were supposed to be ground away and the road would be repainted to reflect the new design.
Bristol Mayor Ken Cockayne said the contractor is not charging the city for their error.
"It will be fixed, we're not worried about it, the city, human error, that's part of life," Cockayne said.
On Wednesday, walkers were out enjoying the sunshine and found the mistake rather funny, and said they are excited about the new bike paths.
Copyright 2016 WFSB (Meredith Corporation). All rights reserved.