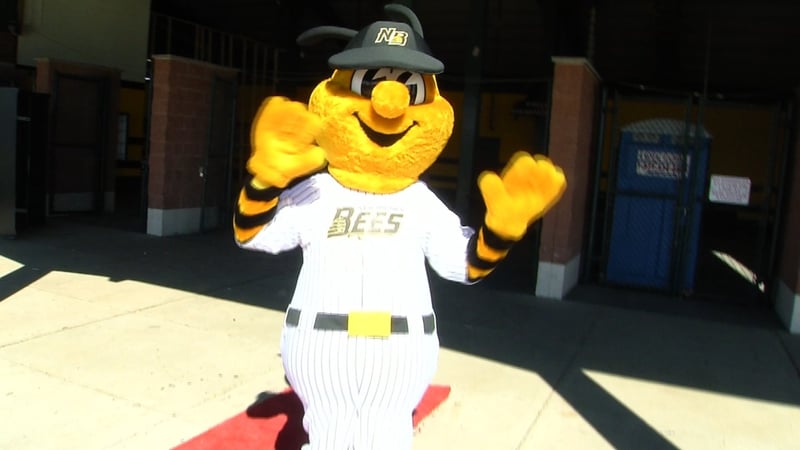 New Britain Bees team's mascot Sting greets fans on Saturday. (WFSB)
NEW BRITAIN, CT (WFSB) -
The New Britain Bees announced Thursday they will be the first professional team to wear cameras during a game.
Management for the team said three players will wear UHWK Show cameras, which are placed on players helmets and caps.
The cameras are designed to allow fans to see the game from a player's point of view.
They were designed by former Ontario Hockey League players Shea Kewin and Tim Priamo.
The announcement came during the release of the team's spring training schedule.
Thursday is the first day of spring training.
The team will be playing against the Brickhouse Indians at the New Britain Stadium at 7 p.m.
Friday, the Bees will play the Milford Hunters at New Britain Stadium at 7 p.m.
April 17, the team will have two games against the Bridgeport Bluefish.
A 12 p.m. game will be at the Harbor Yard Ballaprk.
Later that day, there will be a game at 6 p.m. at New Britain Stadium.
Copyright 2016 WFSB (Meredith Corporation). All rights reserved.