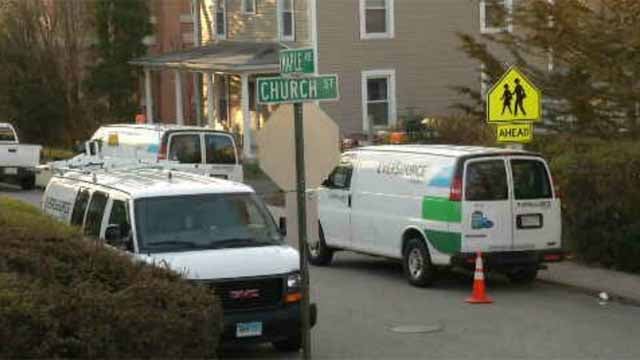 Crews continued to restore gas service to customers on Thursday. (WFSB)
WILLIMANTIC, CT (WFSB) -
Dozens of Eversource gas customers in Willimantic have been waiting all night for their service to be restored.
On Wednesday, a contractor inadvertently pumped air into a utility gas line, compromising the pressure in the system that services 500 homes.
Eversource turned off the gas, made the adjustments and crews have been going door-to-door restoring service, which includes reigniting pilot lights to stoves, furnaces, hot water heaters, and other gas appliances.
"The whole process takes about 20 minutes. The key to wrapping this all up is the ability to get into each one of these locations as quickly as possible," said Eversource spokesman Mitch Gross.
At no time were customers in danger.
Technicians are easily recognizable with their Eversource trucks and they are each wearing identification badges.
For more information, customers should contact customer service at 1-800-989-0900.
Copyright 2016 WFSB (Meredith Corporation). All rights reserved.