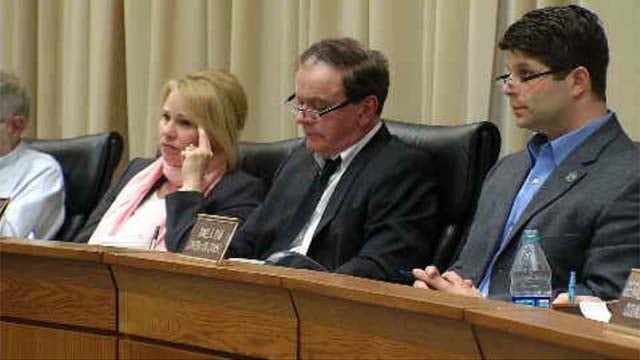 City leaders discussed possible layoffs in Middletown on Thursday night. (WFSB)
MIDDLETOWN, CT (WFSB) -
A city council meeting in Middletown on Thursday night drew a crowd of concerned parents.
They are upset the school district sent out notices to 15 elementary school teachers, informing them they were being laid off.
The Board of Education said the city only gave the district a $700,000 increase over last year's budget, so it has no choice but to make cuts.
It had asked for $3 million.
"Last year we were only able to stay the course with a band aid. That's how I feel. We're staying afloat with a band aid. It's going to fall off soon," said Salena Chatman, of Middletown.
If the city decides to give schools more money before it adopts its budget next month, some of the laid off teachers will be rehired.
Copyright 2016 WFSB (Meredith Corporation). All rights reserved.