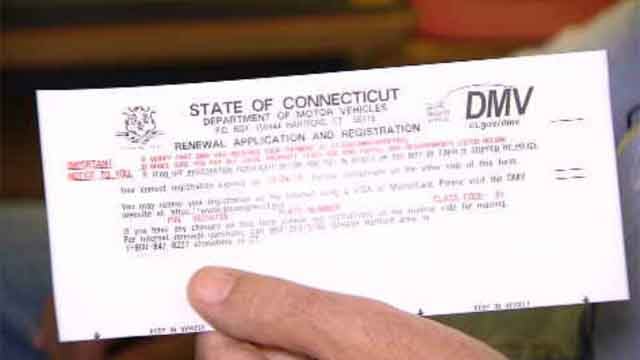 Customers report issues with DMV online services (WFSB)
HARTFORD, CT (WFSB) -
The Connecticut Department of Motor Vehicles announced that it will no longer continue to work with 3M in the next phase of its system renovation.
Since the overhaul of the DMV's system began, there have been numerous glitches along the way.
In a set of documents sent to Eyewitness News, the DMV stated that it is still looking at all options for the next phase, "which involves modernizing the licensing system."
"We are holding 3M accountable for fixing bugs in the current system, known as Release 2 and involved modernizing the registration system," the statement from the DMV said.
The statement went on to say that the DMV is focused on getting information from customers and employees about some of the current challenges.
"That input will help to drive a more customer-centric focus on key services at the DMV. Our approach is disciplined and data-focused to ensure whatever improvements are developed will work," the statement said.
Copyright 2016 WFSB (Meredith Corporation). All rights reserved.