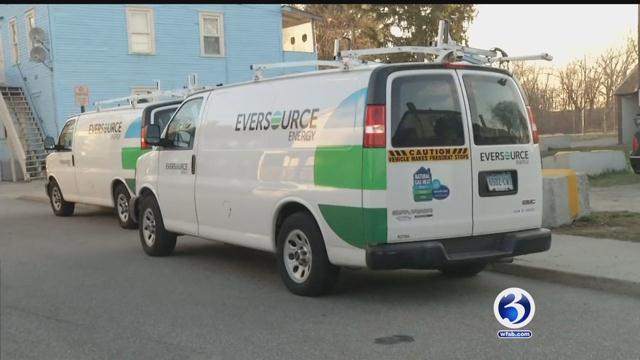 Eversource crews continue to restore gas service to people in Willimantic. (WFSB)
WILLIMANTIC, CT (WFSB) -
Eversource officials told Eyewitness News service has been restored to all but 30 customers in Willimantic after a major gas issue.
The problem was caused on Thursday afternoon when a contractor pumped air into a line on Jackson Street.
Eversource said they need to get into each residence to fix the problem and the remaining homes have not answered their doors when technicians stopped-by.
If you're still having an issue with your gas service, contact Eversource. You can call the Eversource customer service number at 1-800-989-0900.
Copyright 2016 WFSB (Meredith Corporation). All rights reserved.