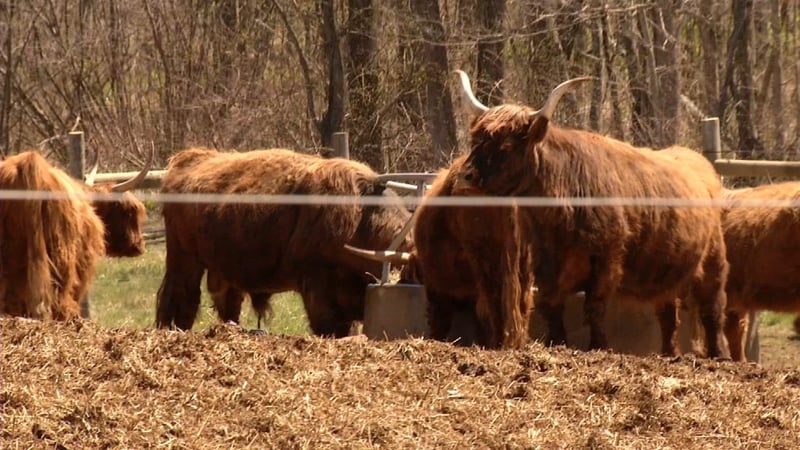 (WFSB)
BLOOMFIELD, CT (WFSB) -
A Bloomfield woman is facing multiple animal cruelty charges.
Kelly Baker, who works at Highland Art Farm, was charged with 15 counts of animal cruelty. Each count is for each one of the 15 cattle that she owns on that property.
Police said Baker was issued a misdemeanor summons.
Neighbors said that the animals are being fed daily. The farmer told them that a physical and report was done by a veterinarian and he found the animals to be healthy.
The Highland Art Farm is on land owned by the Wintonbury Land Trust on Duncaster Road.
Copyright 2016 WFSB (Meredith Corporation). All rights reserved.