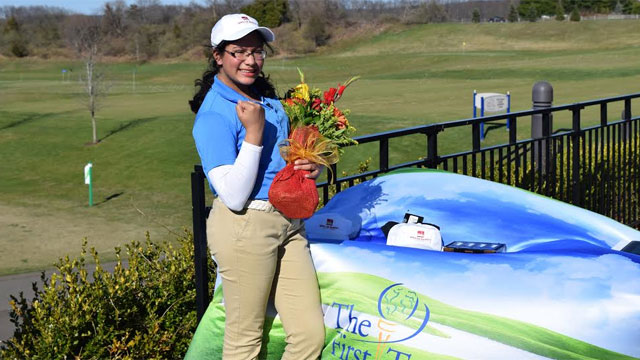 Meghna Mazumdar celebrates winning National Succeeding Together Contest. (First Tee of Connecticut)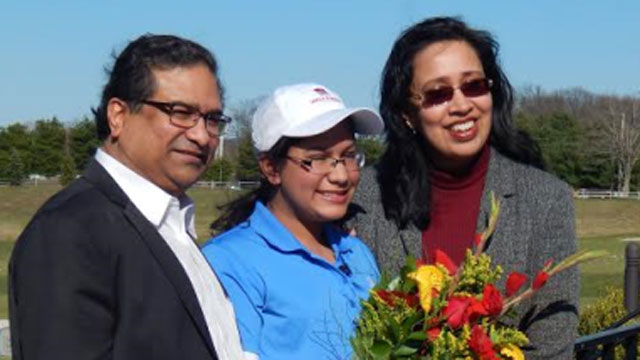 From left to right Manu Mazumdar, Meghna Mazumdar, Ruki Mazumdar (First Tee of Connecticut)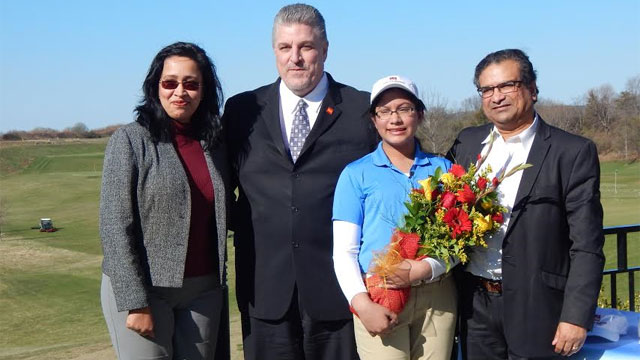 From left to right. Ruki Mazumdar, Kent McClun Wells Fargo Area President, Meghna Mazumdar, Manu Mazumdar (First Tee of Connecticut)
CROMWELL, CT (WFSB) -
Wells Fargo named its 2016 Succeeding Together contest winner in Cromwell on Thursday.
Meghna Mazumdar, of South Windsor, had no idea she had won the grand prize. Her essay was selected over entries from all over the country.
The Succeeding Together contest was created in 2013 for The First Tee, which has more than 30,000 teenage participants. The First Tee helps introduce young people to the game of golf.
"Meghna is a determined young lady who has already accomplished much. She is wise beyond her years and will make Connecticut proud as she golfs alongside the best of the best," Kent McClun, Wells Fargo Area President for Greater Connecticut, said in statement on Thursday.
The judges said 11-year-old Mazumdar, who is now 13, impressed them with her passion for investing. After enrolling in an investment class, she wrote a letter to her investment idol Warren Buffett.
Mazumdar accepted her award with her parents and former coaches on hand, who offered some words of advice.
"My advice is first of all to have fun, OK, be yourself and just play the course," her coach said.
Mazumdar said she will now get the chance to play alongside professional golfers in the 20-16 Wells Fargo Championship Pro-Am this May.
Copyright 2016 WFSB (Meredith Corporation). All rights reserved.