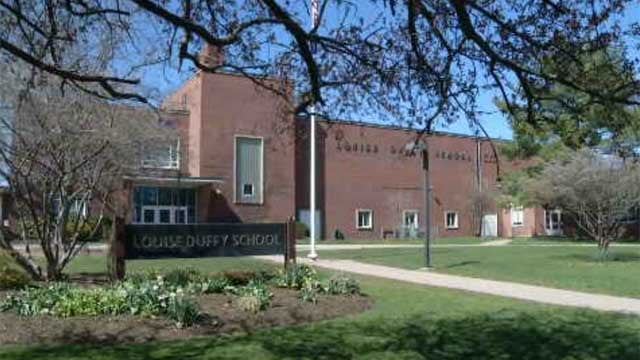 Duffy Elementary School (WFSB)
WEST HARTFORD, CT (WFSB) -
A group of children found a door unlocked at elementary school in West Hartford on Friday morning.
Police said there was no damage inside the Duffy Elementary School and nothing was believed to be missing on Friday.
The school's custodians are checking the locks on the doors and have made some adjustments.
During the school's vacation period, police said it will be receiving extra attention.
Copyright 2016 WFSB (Meredith Corporation). All rights reserved.