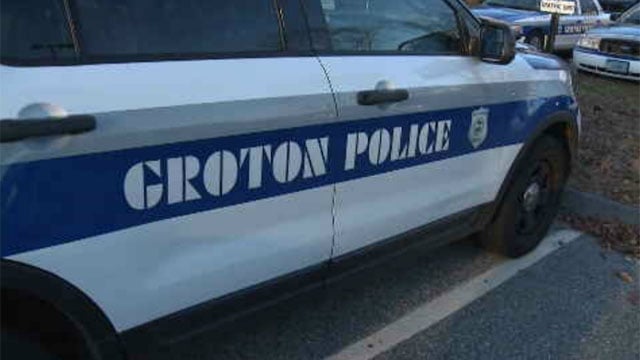 A mass shooting like the one in San Bernardino could happen anywhere, especially places like Groton. (WFSB)
GROTON, CT (WFSB) -
Groton Police along with members of the Poquonnock Bridge Fire Department, Groton Ambulance service and medics from Lawrence and Memorial Hospital found themselves responding to three separate overdose cases all within a span of less than three hours.
Crews said they were first called to a business on the Gold Star Highway around 5:45 p.m. after a caller reported a male was found unresponsive in a bathroom.
Medical personnel discovered a 34-year-old man lying on the floor suffering from an apparent overdose. Crews administered medical care including a dose of NARCAN to help revive the victim. He was taken to L&M Hospital and is expected to survived.
The second victim was found just after 8 p.m. at 164 D St. Responders found a 29-year-old man who was unresponsive, crews once again used NARCAN to assist the victim. He also was taken to L&M Hospital and is expected to recover.
While crews were still on the scene on D Street another emergency call came in for yet another overdose, this one at 193 Midway Oval.
Emergency crews arrived to find a 44-year-old man suffering from an overdose, but were unable to revive the victim and he was pronounced dead at the scene.
Groton police said their preliminary investigation leads them to believe that all three were Opioid overdoses.
Police said active investigation with regards to all three incidents are still on-going and anyone who may have information on the overdoses or who may be selling the narcotics is urged to call the Groton Town Police at 860-441-6712.
Copyright 2016 WFSB (Meredith Corporation). All rights reserved.