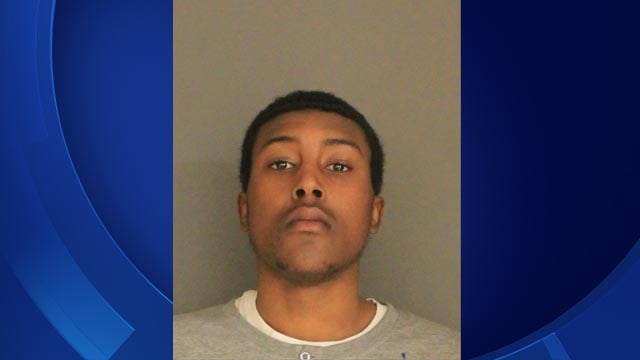 Trevon Avery (Stratford Police)
STRATFORD, CT (WFSB) -
A West Haven man was arrested Thursday after he allegedly sent a threatening text message to his ex-girlfriend.
Trevon Avery, 18, was arrested at his home after the incident was reported to police.
Stratford Police said Avery texted a photo to the ex-girlfriend, who lives in Stratford.
The photo allegedly showed Avery pointing at what appeared to be a handgun.
According to police, the threat was in response to his recent break-up with the girl.
Avery was charged with 2nd degree breach of peace, 1st degree threatening and 2nd degree harassment.
Copyright 2016 WFSB (Meredith Corporation). All rights reserved.