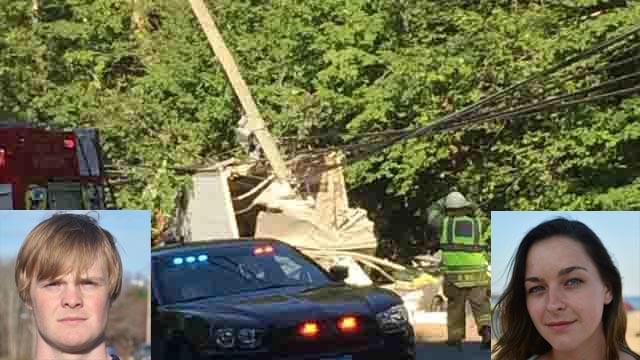 Ryan Meegan and Alana Ferrante. (UConn/iWitness/Facebook photos)
HARTFORD, CT (WFSB) -
The driver of a car involved in the deaths of two University of Connecticut students turned herself in Saturday.
Hannah Schmidt, 19, of Hebron, was charged with two counts of negligent homicide.
In September of last year, Schmidt was driving on Route 66 in Columbia when the car collided with a tractor trailer.
Police said Schmidt did not stop at a stop sign before driving into the intersection where the crash occurred.
Passengers Alana Ferrante, 19, of South Windsor, and Ryan Meegan, 19, of Ridgefield, were pronounced dead at the scene.
Schmidt is also a UConn student.
The driver of the tractor trailer, Hartford resident Adolfo Lopez was transported to Windham Hospital with minor injuries.
Copyright 2016 WFSB (Meredith Corporation). All rights reserved.