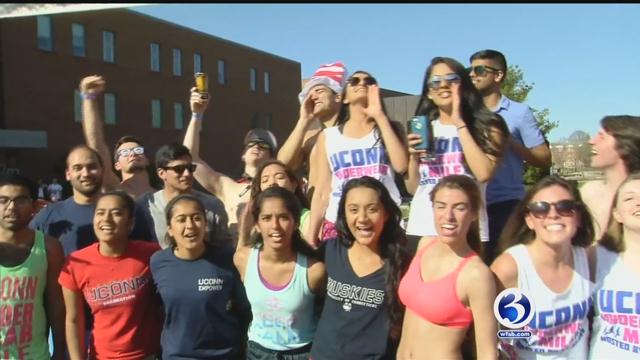 UConn's Underwear Mile
HARTFORD, CT (WFSB) -
Hundreds of runners dressed up in goofy outfits or stripped down to their skivvies during the third annual UConn underwear mile.
"Running in basically nothing but your underwear is really freeing. It's really fun actually, said UConn junior, Christine Simmons, "I told my mom I was going do it in my sports bra. Sorry, ma!"
The brave participants jogged through campus and crossed the finish line on Fairfield Way on the UConn campus.
All of the proceeds from the event benefit a community in the Dominican Republic.
"We just did it to have fun, said UConn sophomore, Tim Faucett. "We're raising money for charity so we just wanted to have a good time and we certainly accomplished that goal."