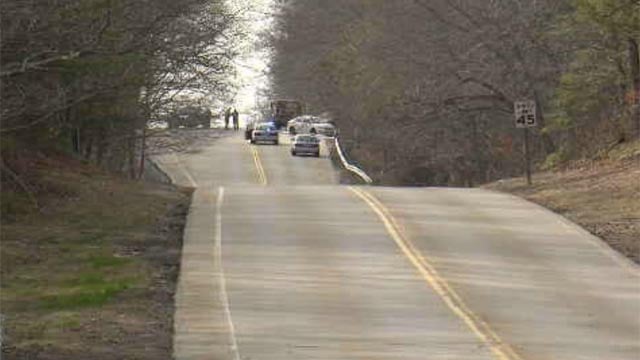 A motorcyclist from East Hampton was killed after a crash on Route 44 in Eastford. (WFSB)
EASTFORD, CT (WFSB) -
A motorcyclist from East Hampton was killed after a crash on Route 44 in Eastford on Monday afternoon.
A 2009 Toyota Corolla was traveling eastbound on Promfret Road, which is also known as Route 44, around 3:30 p.m.
The driver of the Corolla, Hampden Maine resident Debra Willard-Web, began to slow down and went to turn left into a driveway when police said a Honda GL180 motorcycle collided with it.
Police said the motorcyclist, 53-year-old Torrence Botsford, was "traveling at an elevated rate of speed" before the cash.
Botsford was pronounced dead on the scene, police said.
Willard-Web suffered "minor injuries" and police said she was taken to Windham Hospital.
Both the motorcycle and the Corolla sustained "severe damage" and police said they were "inoperable."
Promfret Road was closed between Fire Tower Road and Old Route 44.
Copyright 2016 WFSB (Meredith Corporation). All rights reserved.