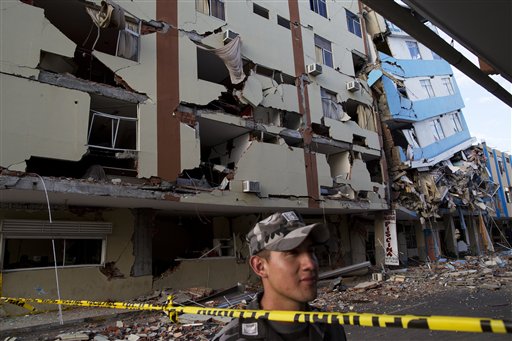 An air force soldier stands guard trying to prevent looting in the earthquake ravaged business district of Manta, Ecuador on Monday. (AP Photo/Rodrigo Abd)
STAMFORD, CT (WFSB) -
Americares in Stamford is sending an emergency response team to Ecuador.
Americares is working with other regional health care partners to bring medicine and relief supplies of survivors of Saturday's earthquake.
Those partners report the hospitals are damaged and crumbling roads and bridges are preventing emergency workers from reaching victims.
The Stamford emergency team is expected to arrive tonight.
To learn how you can donate to help the people in Ecuador, click here.
Copyright 2016 WFSB (Meredith Corporation). All rights reserved.