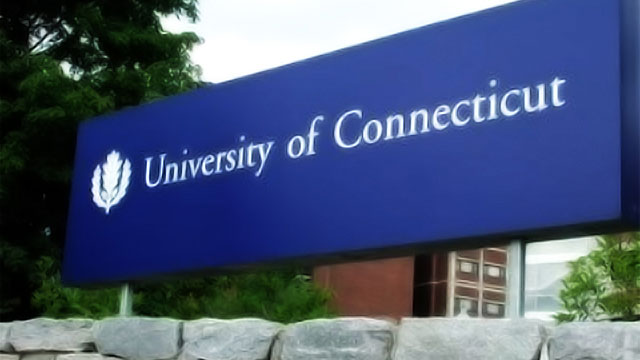 University of Connecticut (WFSB file photo)
STORRS, CT (WFSB) -
Students at the University of Connecticut were notified on Tuesday about a sexual assault that was reported over the weekend.
The email that was sent out to students said a student reported that she was sexually assaulted on April 16, possibly by as many as three people.
"We've been talking about it with each other all day," said student Marissa Gelfand, who said a crime alert was sent out to students and staff about the sex assault.
The victim told officials the alleged sex assault happened while she was in the room of a person known to her. The room is on campus in a residence hall.
School officials said the victim has been offered support by the university and has been connected with services and resources.
This news comes after UConn released a student survey that found one out of every 12 women reported being assaulted on campus. But despite the results of the study, students still give UConn high marks when it comes to safety.
"I feel like if something were to happen to me or a friend I would know where to go to get support," said Kathy Kopec, a UConn freshman.
"Everyone has to be careful on a college campus. We all know that and as long as you're not walking alone at night, I wouldn't change anything that I would do," Gelfand.
Copyright 2016 WFSB (Meredith Corporation). All rights reserved.