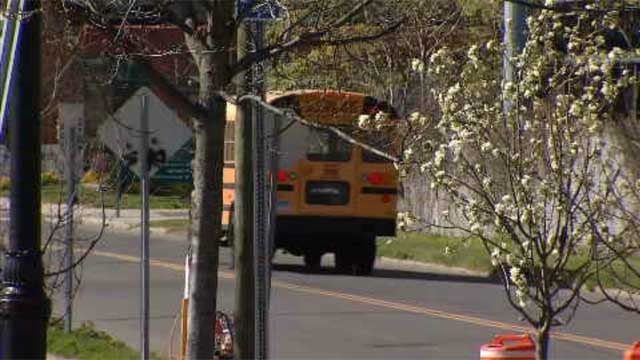 More than 200 job cuts proposed in Hartford school budget proposal. (WFSB)
HARTFORD, CT (WFSB) -
Concerned parents, teachers and administrators came out in full force on Tuesday evening to learn more about how Hartford's budget crisis will impact the school district.
The superintendent of schools presented her proposed budget at a meeting on Tuesday evening, and major cuts were expected.
The proposed budget calls for the elimination of about 235 jobs, which include those from the central office and school levels.
Superintendent of schools Beth Schiavino-Narvaez said about one-third of her senior leadership team will also be among the cuts.
Schiavino-Narvaez presented the budget at a meeting held at the Sports and Medical Sciences Academy.
Parents were expected to attend, and many have said cutting hundreds of jobs from the district would negatively impact their children's education.
"That is really bad because it is really going to affect us the parents and it's going to affect our children going to college so I think they really need to think about it," said Leonard Bassey, a Hartford parent.
District leaders have said in the past they will do everything they can to lessen the impact at the classroom level.
Copyright 2016 WFSB (Meredith Corporation). All rights reserved.