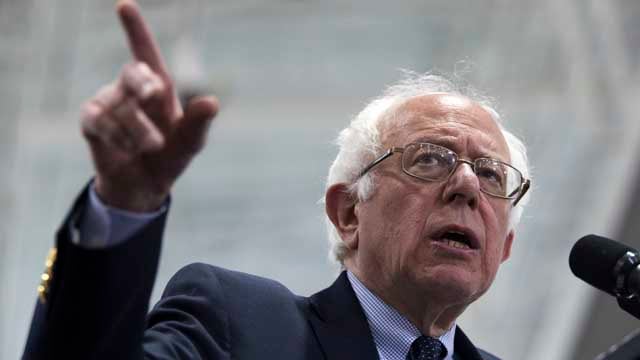 Bernie Sanders (AP Images)
NEW HAVEN, CT (WFSB) -
The Bernie Sanders campaign has reached out to the city of New Haven asking if the city green is available on Sunday.
City officials said they told the campaign the green is available that day, and also provided cost details and other information.
No further details were available. It is unclear if Bernie Sanders has finalized any plans to visit New Haven on Sunday.
City officials said an official permit has not yet been granted, and the Sanders campaign has not commented.
Hillary Clinton will be in Hartford on Thursday morning to discuss gun violence at the Wilson-Gray YMCA.
Ohio Governor John Kasich is planning to visit Glastonbury High School on Friday.
Copyright 2016 WFSB (Meredith Corporation). All rights reserved.