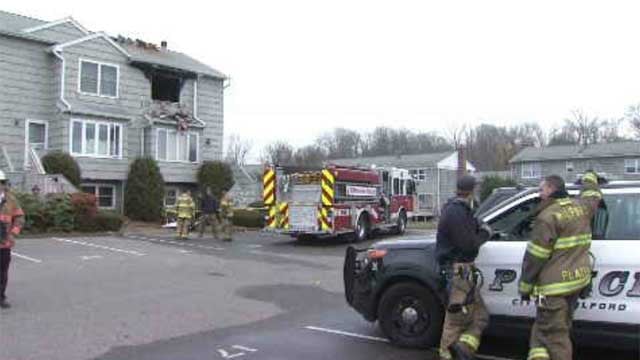 Police arrested 35-year-old Douglas MacDonald after an investigation into what sparked a fire at his home on South Wind Lane in December. (WFSB)
MILFORD, CT (WFSB) -
A Milford man is facing charges after being accused of setting his house on fire.
Police arrested 35-year-old Douglas MacDonald after an investigation into what sparked a fire at his home on South Wind Lane in December.
MacDonald reportedly intentionally set the fire by leaving a gas stove turned on and a candle unattended.
He is facing first-degree arson and reckless endangerment charges and will head to court next month.
Copyright 2016 WFSB (Meredith Corporation). All rights reserved.