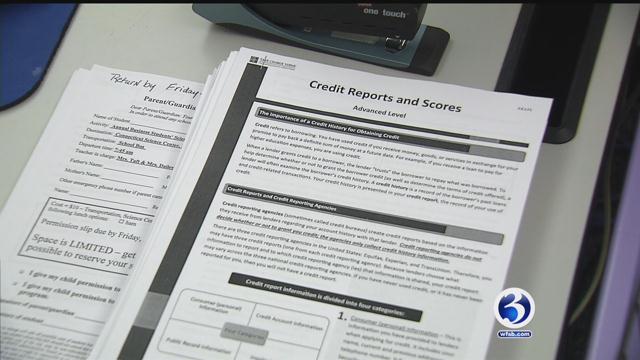 (WFSB)
WEST HARTFORD, CT (WFSB) -
A high school student in West Hartford is on a mission to make sure his classmates are prepared for the real world when it comes to credit cards, student loans, and taxes.
Hall High School senior Armani Nieves is working to make financial literacy a graduation requirement for seniors in West Hartford.
He said making the financial class a requirement for students would help them prepare for handling money while in college, namely student loans or applying for credit cards.
"When we go into college we're expected to just jump on in and manage credit, manage the massive amount of student loans, we take out so much money for student loans and we don't even know how we're going to pay it all back," Nieves said.
He said many of his teachers and even classmates are on board with the idea.
He'll now have to meet with the school superintendent for final approval.
Copyright 2016 WFSB (Meredith Corporation). All rights reserved.